Graffiti murals and street art
Art produced by Vinni Kiniki; Large scale fine art, graffiti mural and street art style
Above watch my Graffiti & Street Art mural video playlist
Above watch my Black Light Graffiti & Street Art mural video playlist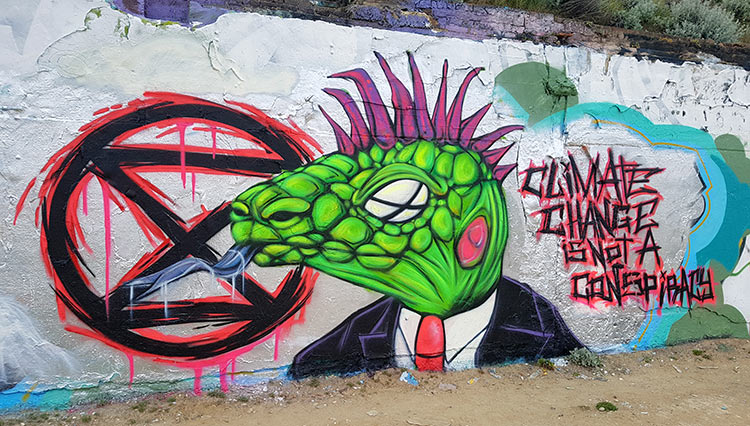 "Climate change is not a conspiracy" – Giant lizard in suit next to Extinction Rebellion logo (salute!) – Brighton 2019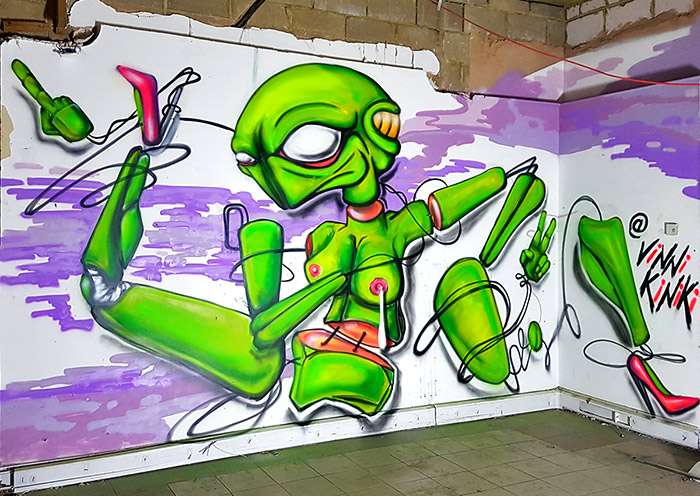 The dissection of the alien modded sex droid who gained consciousness – Street Art for the Tiny-TAA exhibition 2019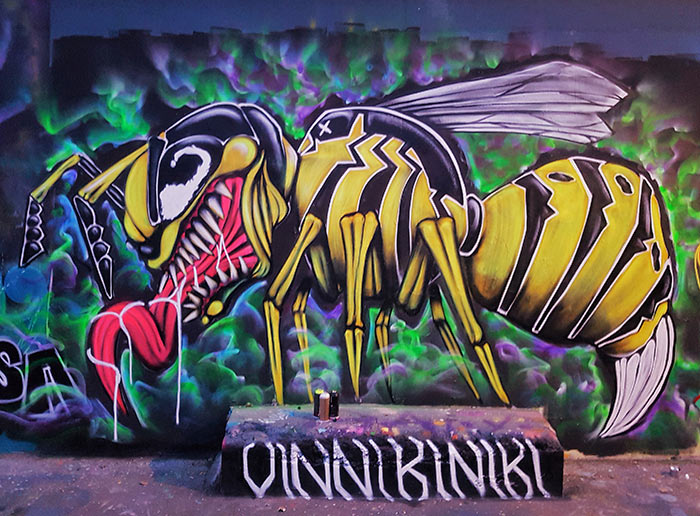 Do you love evil looking Venom graffiti mashups? Do you love wasps, well it's your lucky day! Venomverse street art, London 2018 (6m wide x 3m high) – This mural glows neon when exposed to UV light – see it in the black light art gallery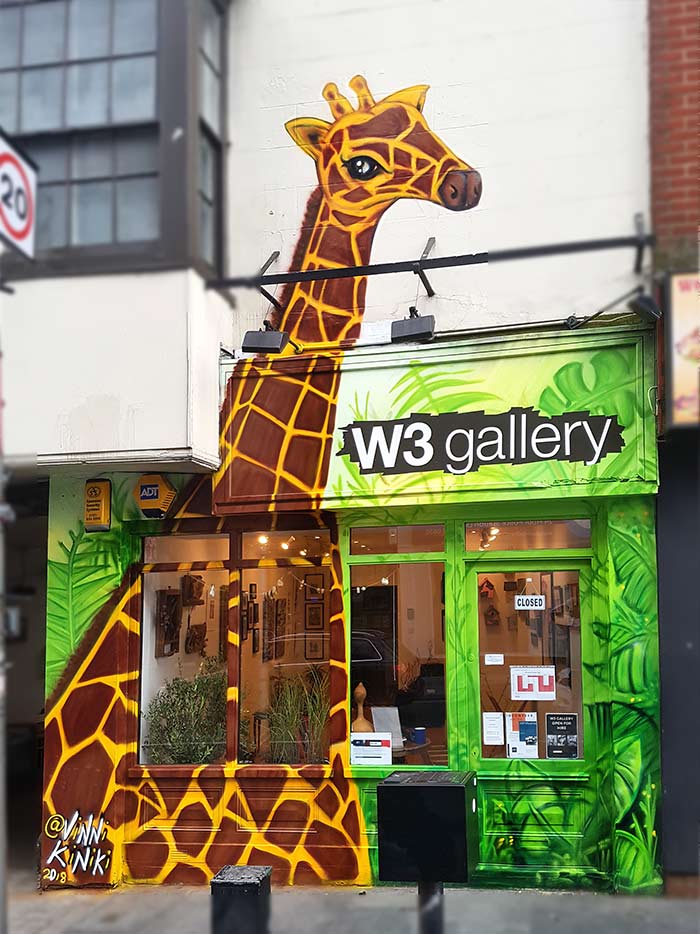 Giraffe in the jungle graffiti mural on gallery facade, London 2018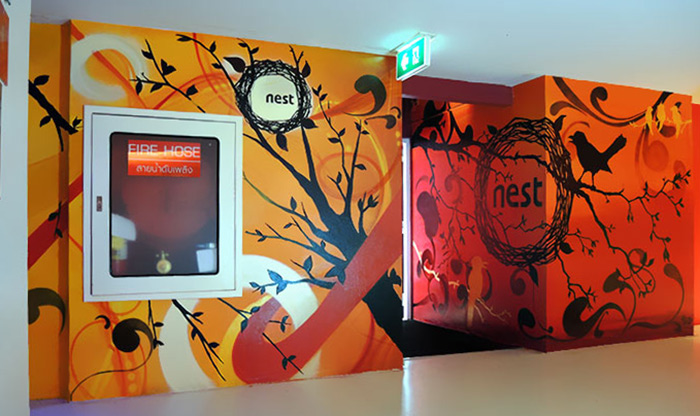 Above vector style graffiti piece for Nest night club, Bangkok, 2015

Above 'Sakura' mural, Cherry blossom tree mixed media mural in office location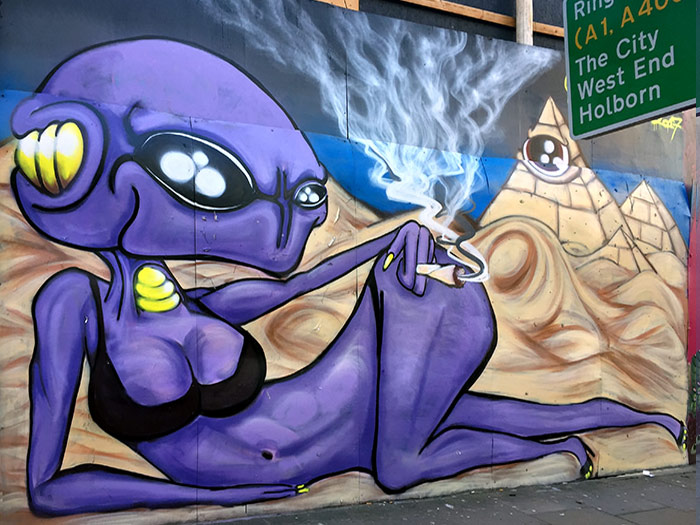 Alien Illuminati Conspiracy graffiti Old Street, London 2017 – A giant purple alien lady smoking a spliff surrounded by sand dunes and suspicious pyramids, painted on a freezing cold Winter's day, roughly 7m wide x 3.5m high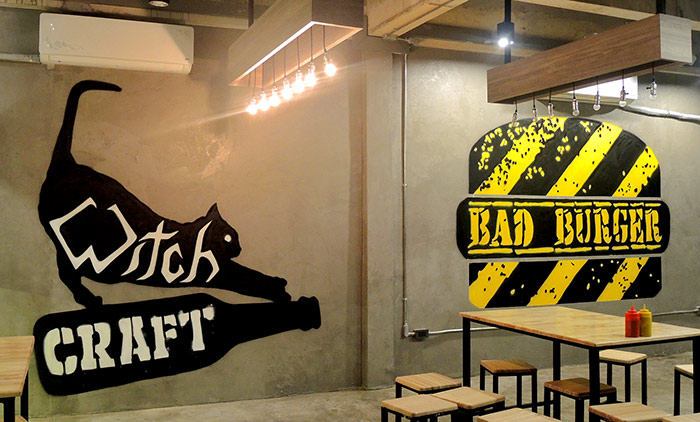 Logo graffiti mural painted for Bad Burger and Witch Craft Beer bar in Bangkok, Thailand 2017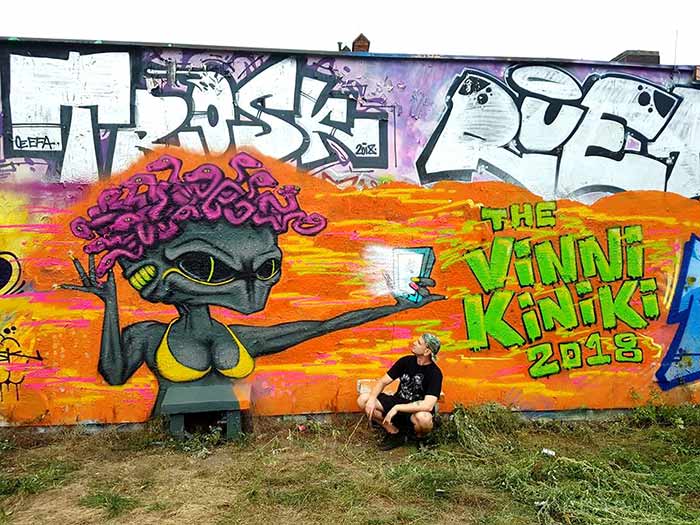 Alien Medusa street art mural painted in Wroclaw, Poland, 2018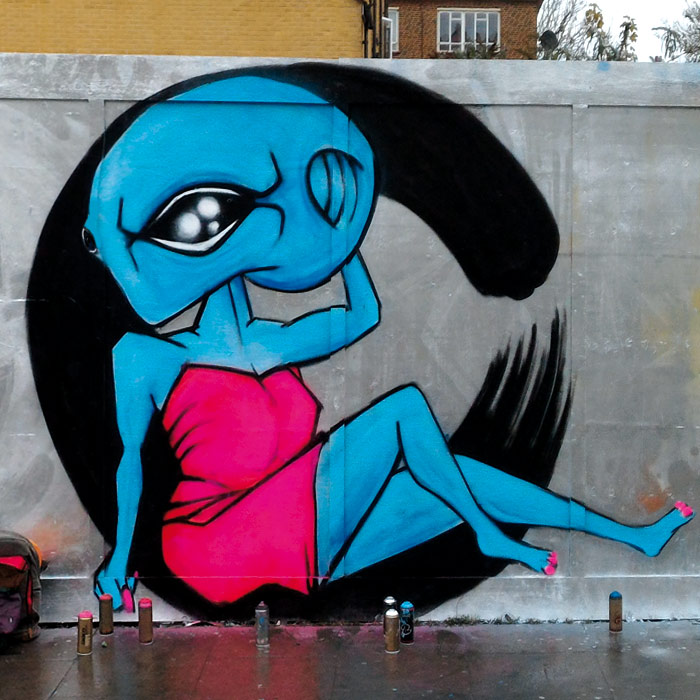 'Alien Enso' – Finsbury Park, London 2017 – In Zen, ensō (円相 , "circle") is a circle that is hand-drawn in one or two uninhibited brushstrokes to express a moment when the mind is free to let the body create with added alien graffiti lady posing bonus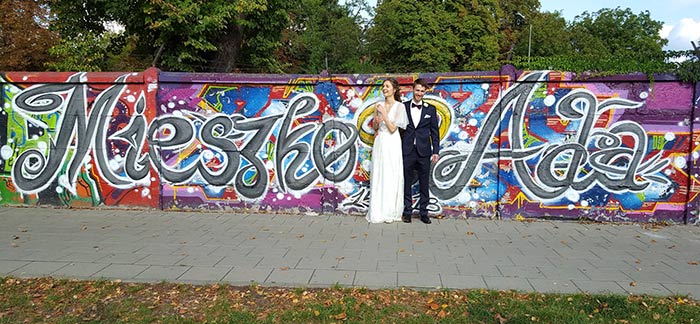 Custom wedding graffiti script painted for a wedding shoot in Warsaw, Poland, 2018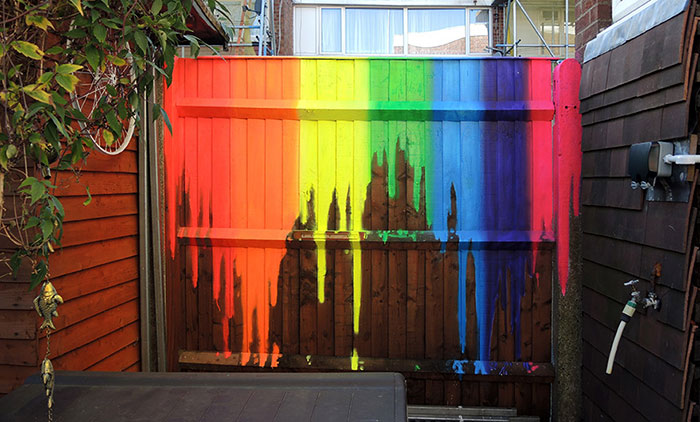 Dripping neon rainbow mural painted at a private location, see how it looks like when exposed to black light here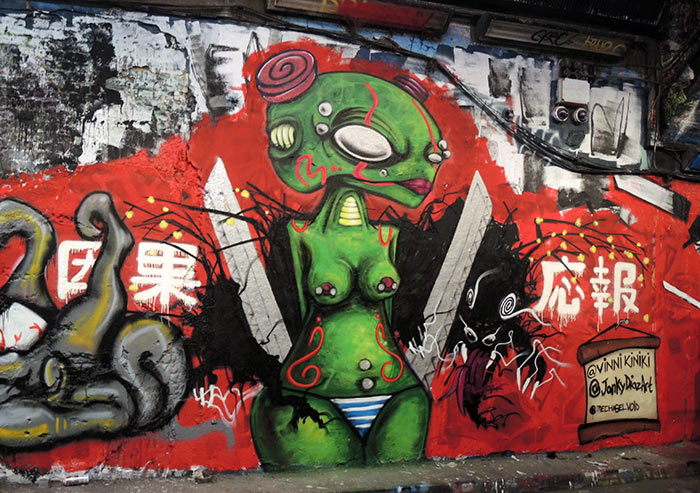 Alien warrior queen graffiti, Leake Street, Waterloo, London 2017 – the Japanese font in the background pretty much says "Karma is a B!tch" – although the actual translation is far more eloquent.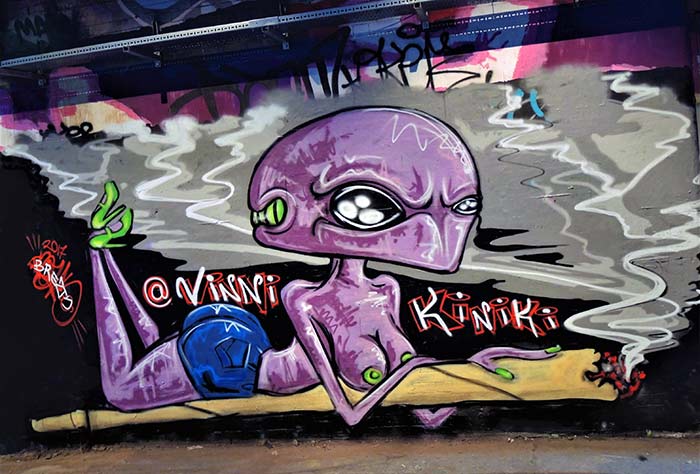 Sexy Alien girl graffiti riding a massive joint, Leake Street, Waterloo, London 2017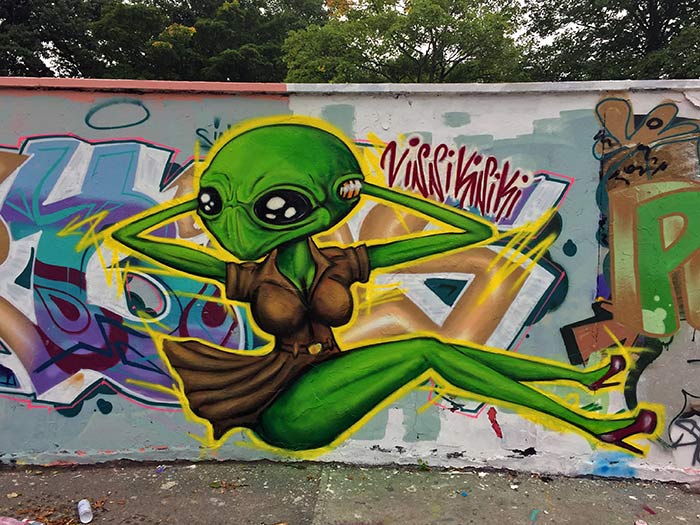 Sexy Alien graffiti, Alexandra Park, London 2017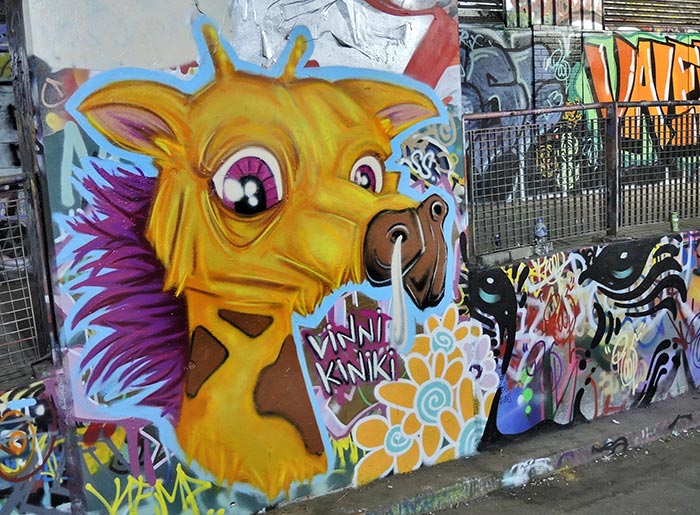 Above, Is this what is looks like when a giraffe takes acid? Graffiti down Leake Street Tunnel, London, 2017
Rasta rabbit having a spliff, graffiti down Leake Street Tunnel, London – speed paint – 30 mins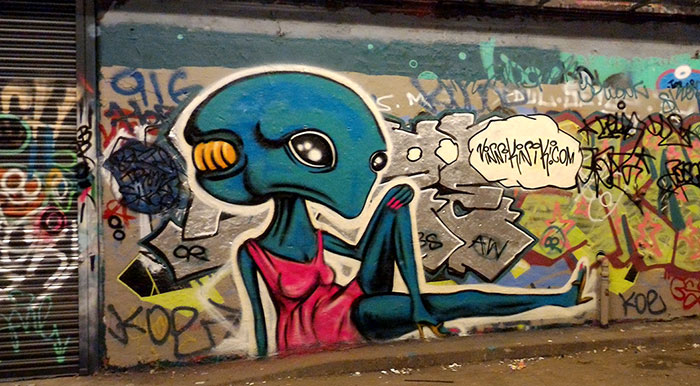 Above sexy alien girl graffiti painted by Vinni Kiniki in London Leake Street Tunnel 2017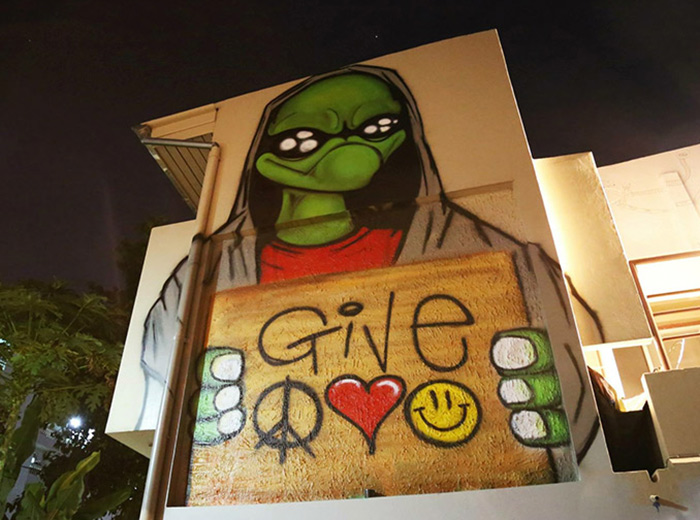 Above alien graffiti "give peace, love and happiness" on gallery building 2016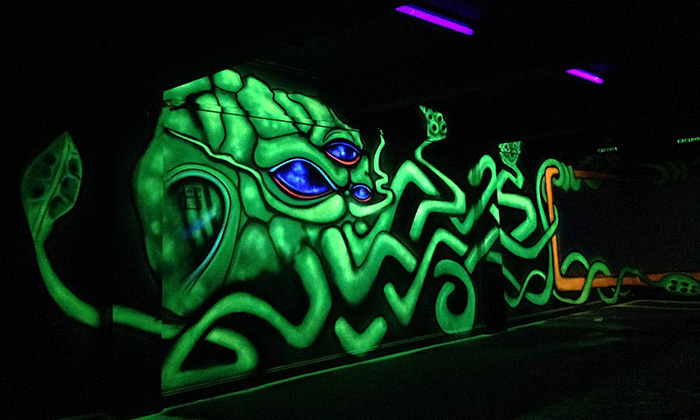 Above radioactive green squid black light reactive graffiti piece, Bangkok night club 2016

Above kitchen graffiti mural abstract style, Bangkok 2016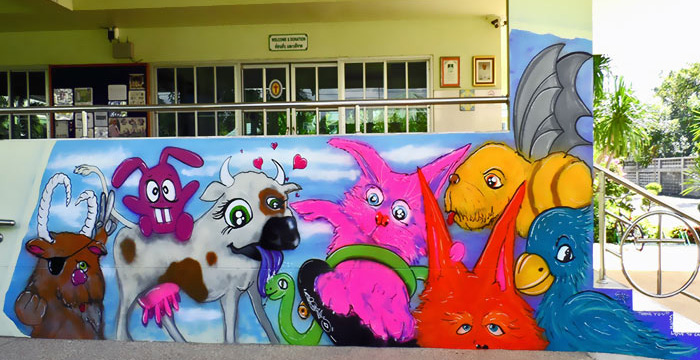 Above cute graffiti mural for a children's home, Bangkok 2015
Above hip hop style spray can character London Leake Street Tunnel 2017

Above bedroom graffiti featuring bunnies and elephants as per clients request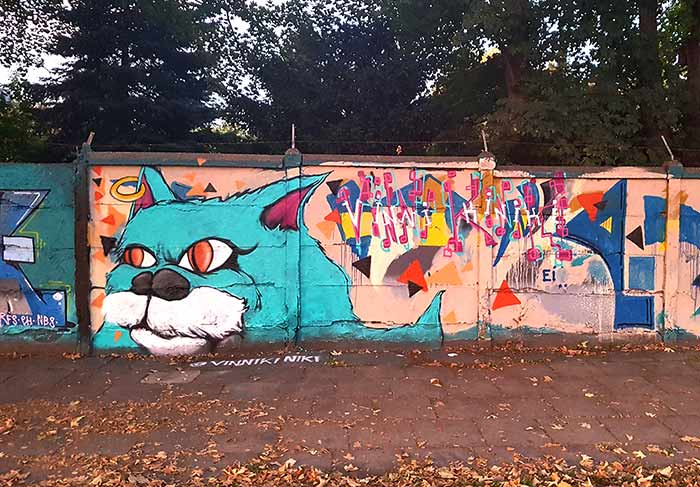 Aqua cat street art mural, "wlaz kotek na plotek" – painted in Warsaw, Poland 2018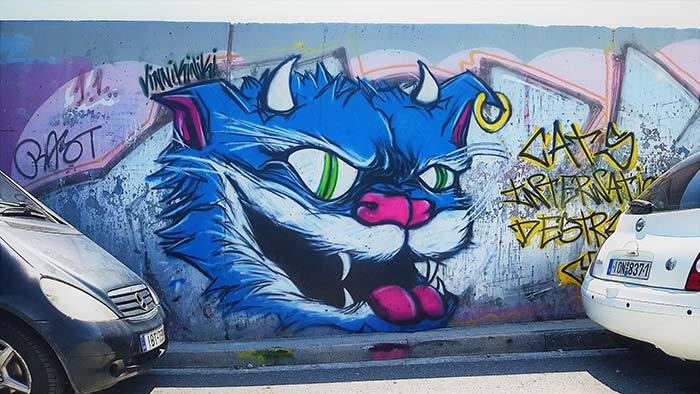 Quick throw up of a blue devil cat painted on the way to the airport in Athens, Greece, 2018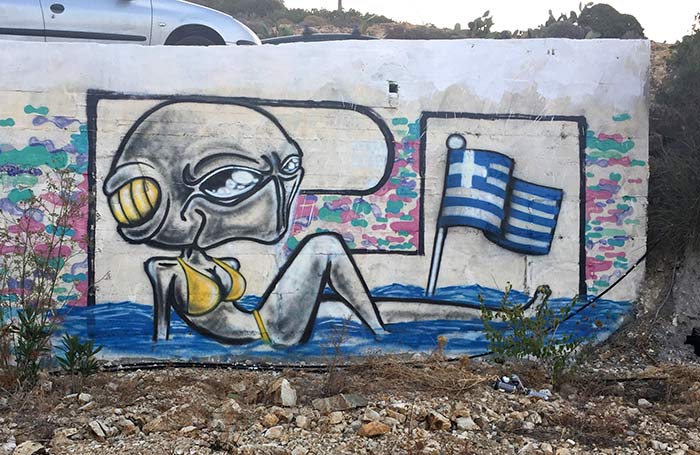 Sunbathing alien beach babe catching some rays in Greece, 2018


More graffiti gallery
Below is a gallery of selected graffiti / street art works from the past 5 years or so, some of the pieces are commissions others are just for fun.
[nggallery id=7]
Below are some videos taken from my youtube page where you can find graffiti time lapse videos, fine art murals and graffiti pieces and videos documenting painting process.
Painting alien graffiti mural in Bangkok for street art party event
Graffiti font mural commission for DARE MMA fight sports in Bangkok Thailand
Japanese style cherry blossom tree fine art mural painting for Japanese restaurant commission
To hire me for your event or to create custom graffiti – contact me using the link below. Speak soon, cheers!