Body & face painting artist for hire – live performance and events
Vinni Kiniki body and face painting London based artist for hire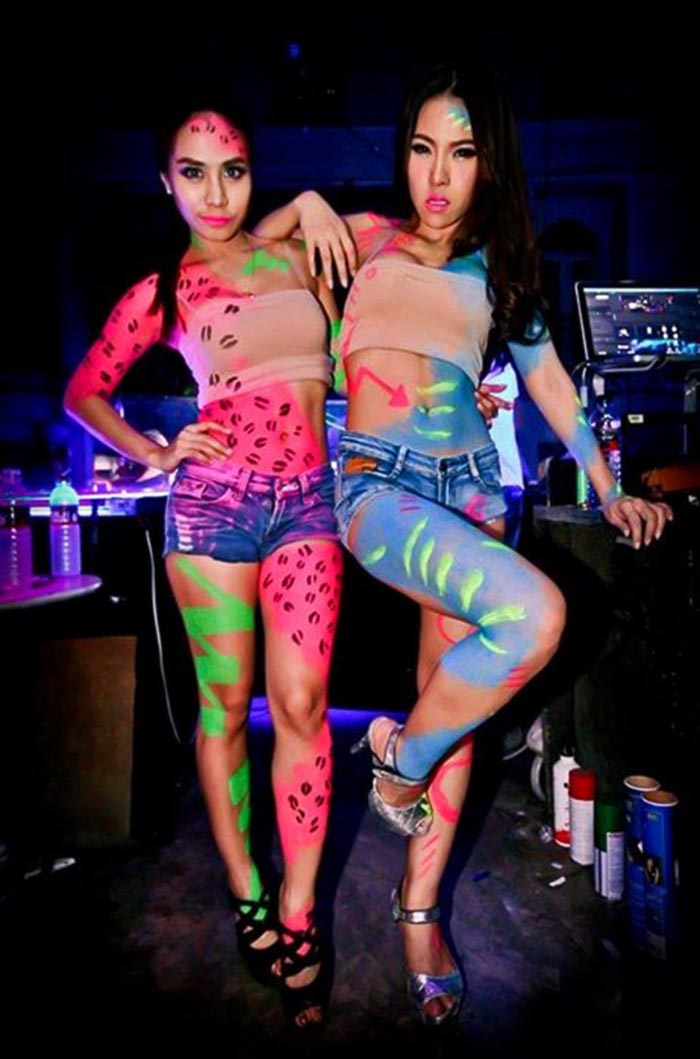 Above black light reactive full body paint for a full moon party Thailand themed club night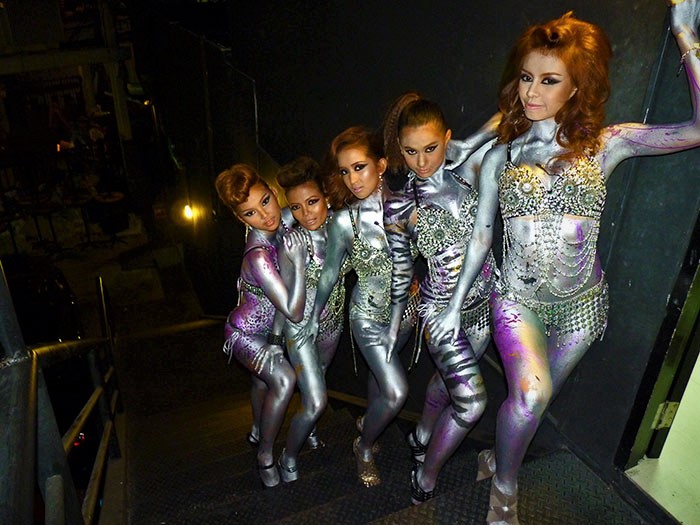 Silver painted podium dancers at Bangkok's club Insanity – 5th year anniversary party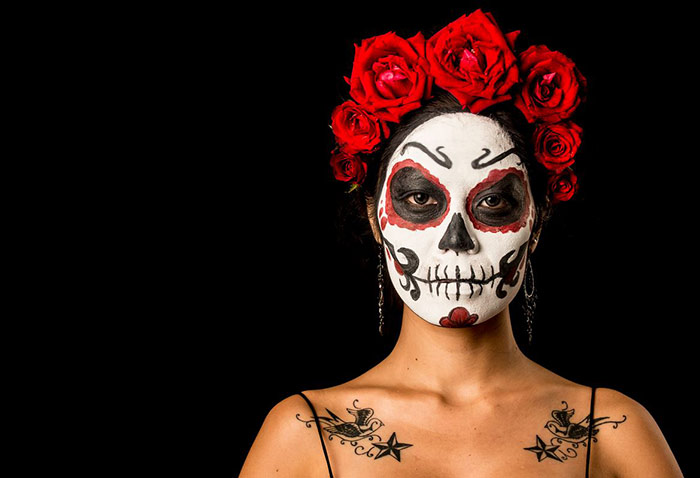 Sugar Skull face painting for modeling photo shoot with Thai alternative and glamour model Rogue Seraphim – more photos here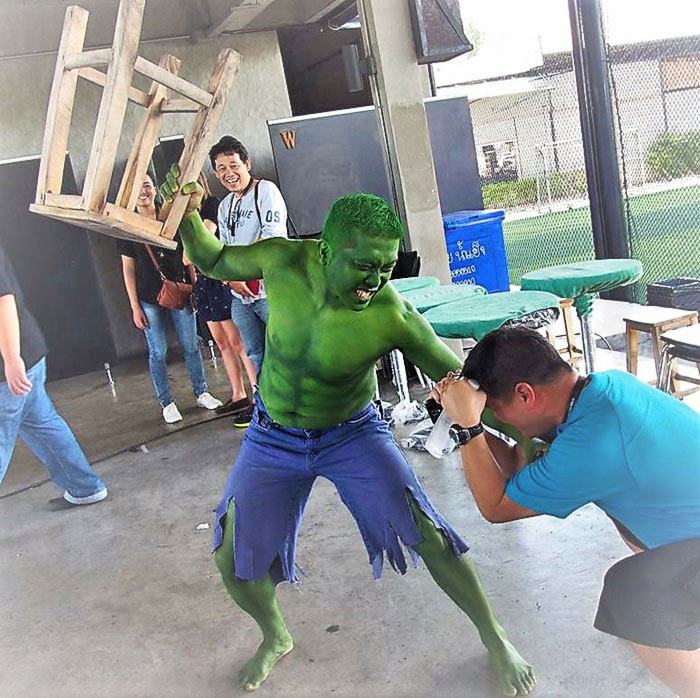 Full body paint transformation into the incredible Hulk – Note; he didn't have abs, all muscle definition body painted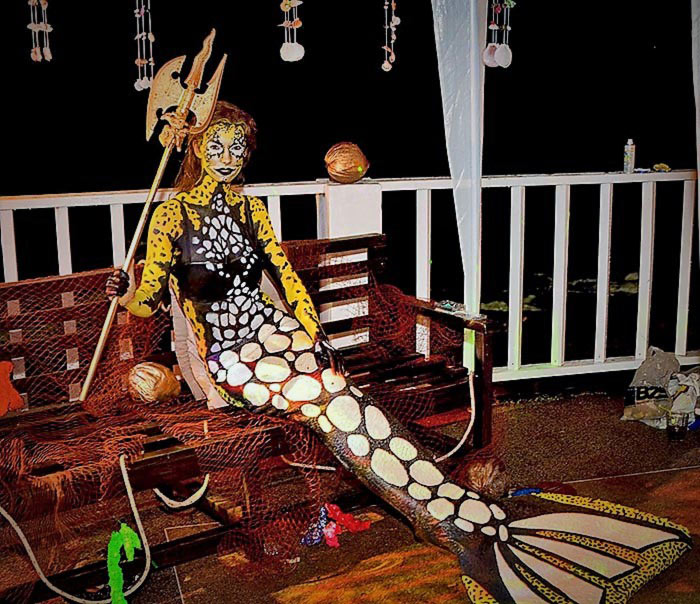 Live body painting full body transformation complete with custom neoprene tail! – event launch, Phuket, Thailand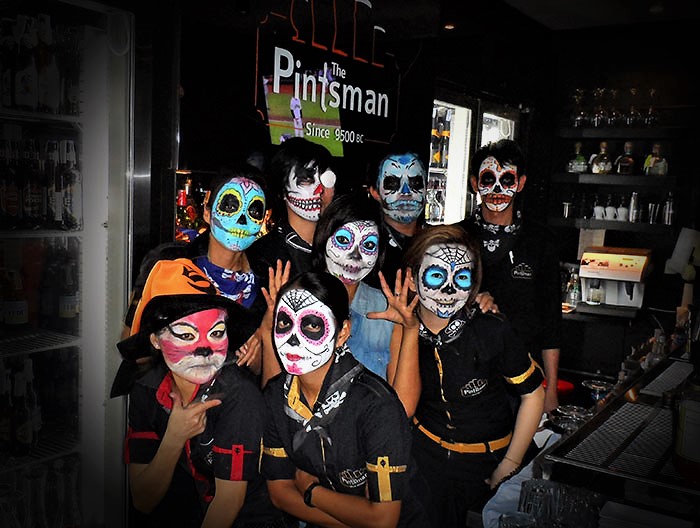 Halloween sugar skull style face painting for bar staff for a spooky themed event in Bangkok, Thailand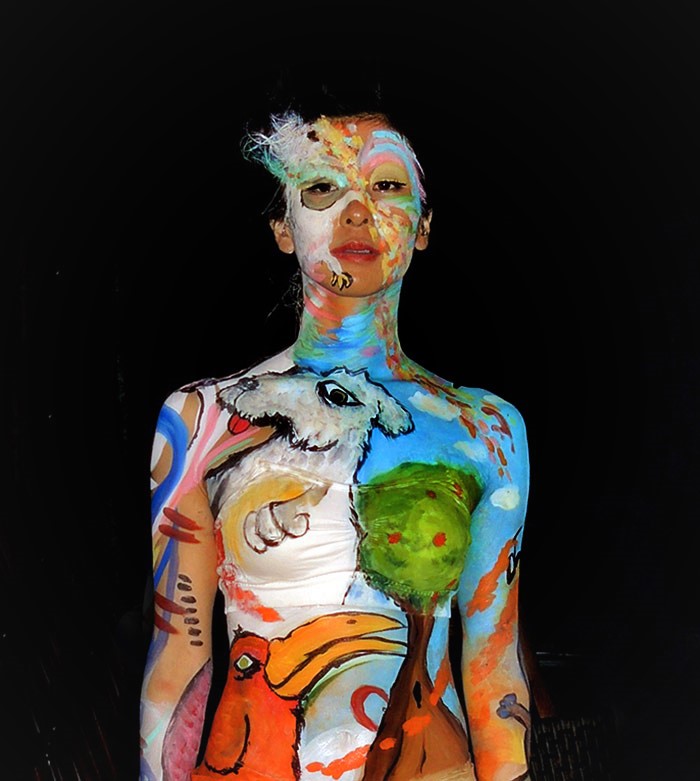 Live freestyle body painting performance in a club with Japanese dancer – watch video here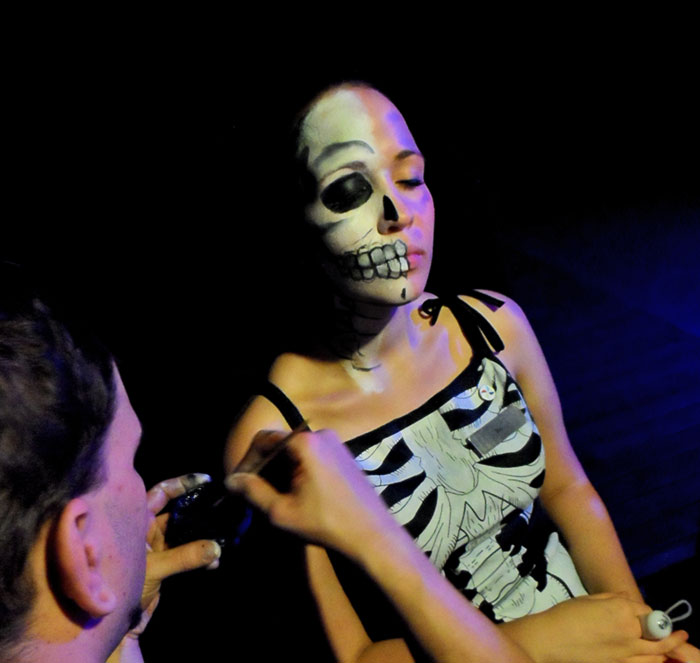 Mid painting half-skull face paint for a Halloween themed event in Bangkok, Thailand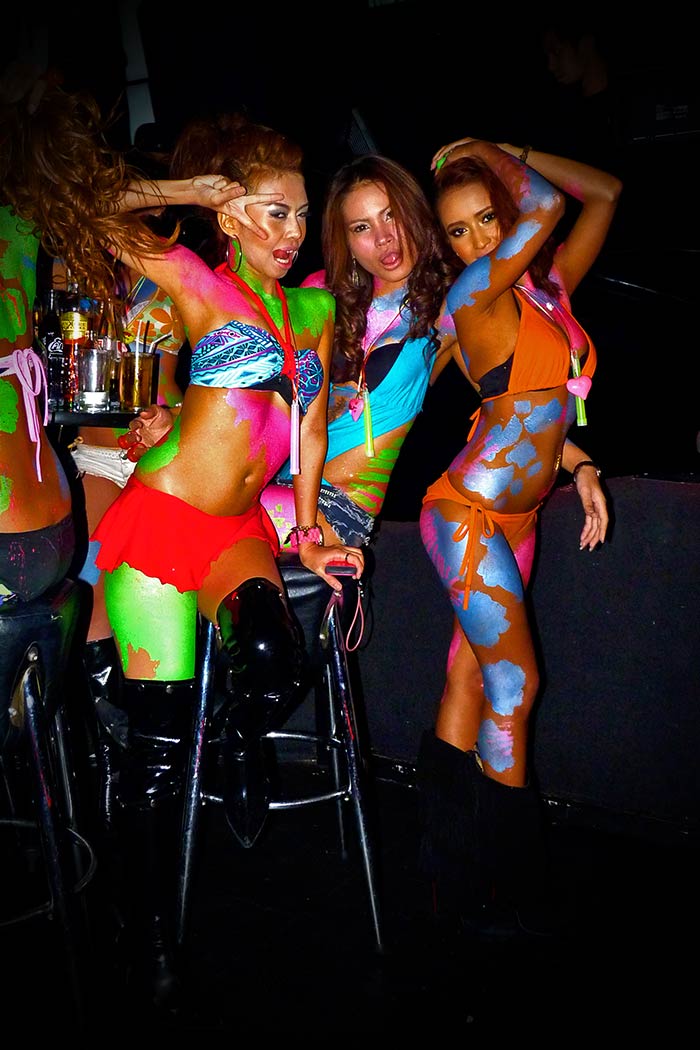 Above photo: full moon party theme body painting, club podium dancers at club insanity, Bangkok, Thailand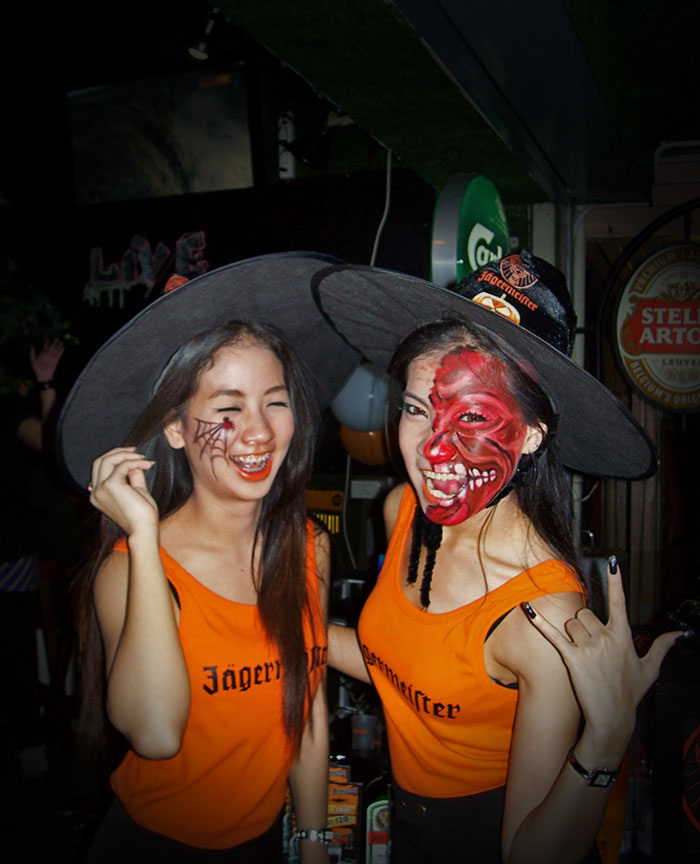 Above Jägermeister promo ladies Halloween face painting (the one of the left didn't want much)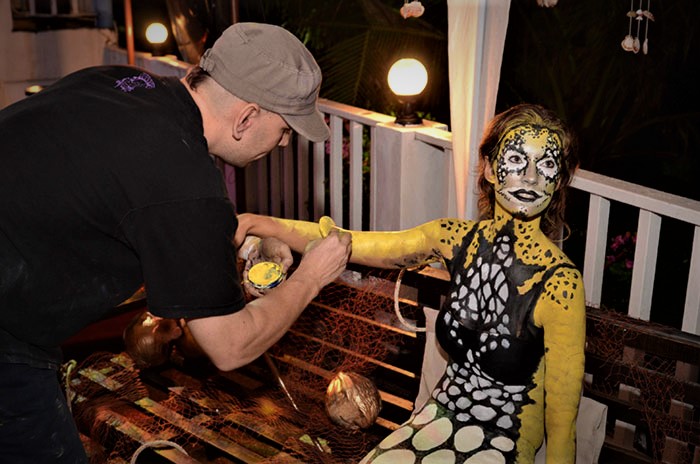 Vinni Kiniki London based body painting artist for hire
I have been body painting professionally since 2013. As a body painter who does a lot of live events and performances I understand the need to get things done quickly, cleanly, efficiently and in line with the given theme, budget and venue.
I use only professional grade materials and paints for all the face and body painting jobs I get hired for. I treat all the people and performance artists I paint and work alongside with total respect.
I have organised body paint themed performances and body art event features for a wide range of events; face painting at children's parties, body painting for night clubs and performance artists such as podium dancers, coyote girls, clowns, circus act performers, jugglers, Halloween themed body painting and face painting events, corporate event nights and conferences, large night clubs in both Bangkok and London, indoor and outdoor, working by myself or with a support team, there is really no limit to what i can do for the body painting jobs i'm hired for.
I also feature all the body painting I do on my face and body painting business by the name of "Toxchic" which you can find on facebook here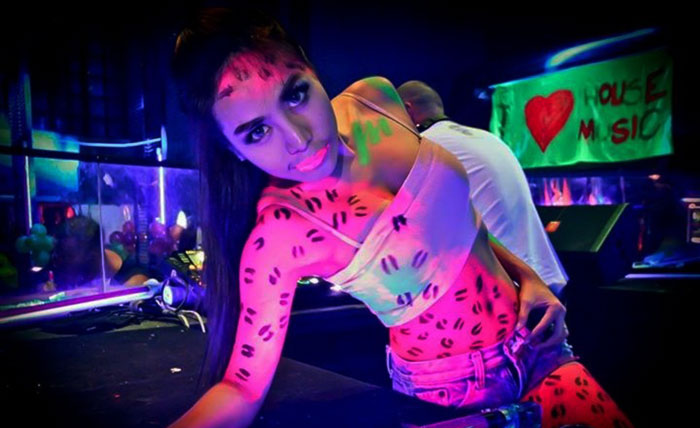 For any body painting event or photo shoot enquiries please contact me using the link below.