Street Art Giraffe in the Graffiti Jungle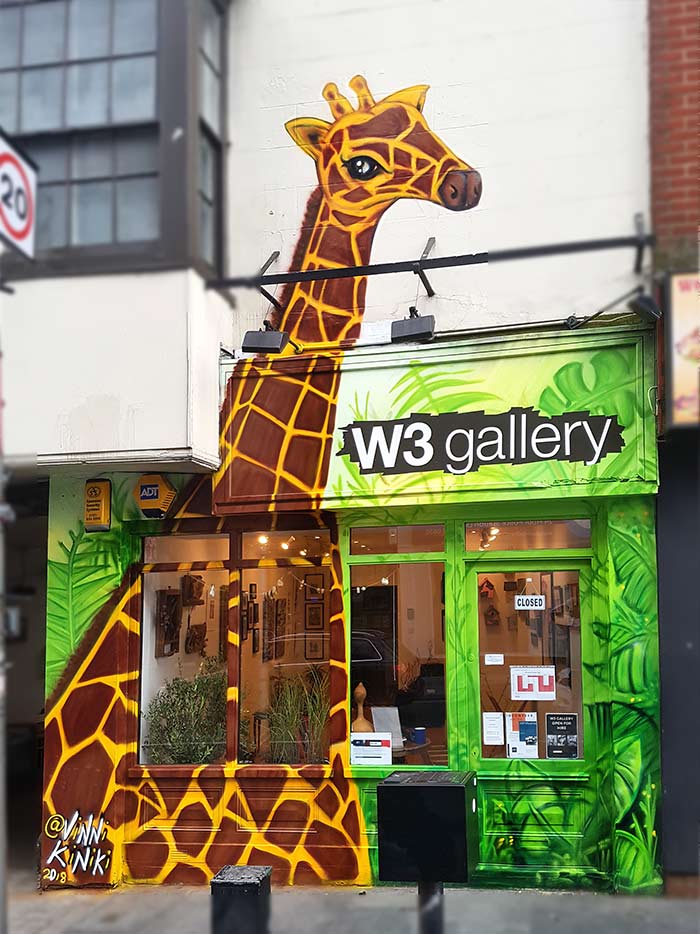 This graffiti mural piece depicting a giraffe in a graffiti jungle was created on the facade of the W3 Art Gallery situated on Acton high street, London 2018, for an upcoming 'ecology' themed exhibition made possible by ARTification.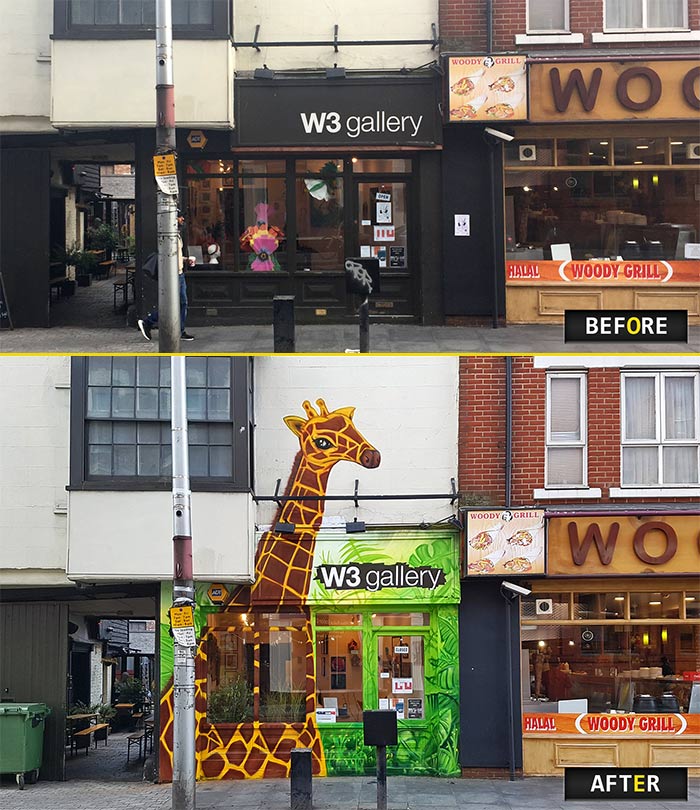 A rather tricky graffiti piece due to execute due to the large number of areas that needed to be protected and the limited amount of flat wall space available to paint on. The painting surface was a mixture of wood, concrete and glass (the glass needed to be protected) – what made it more difficult is the fact that there were a number of angled surfaces such as the window and door frames. The height of the piece, constant human traffic below and blustery winds made this a real trick to paint, but never one to shy away from a challenge i pushed on an managed to get the piece finished in 2 sessions.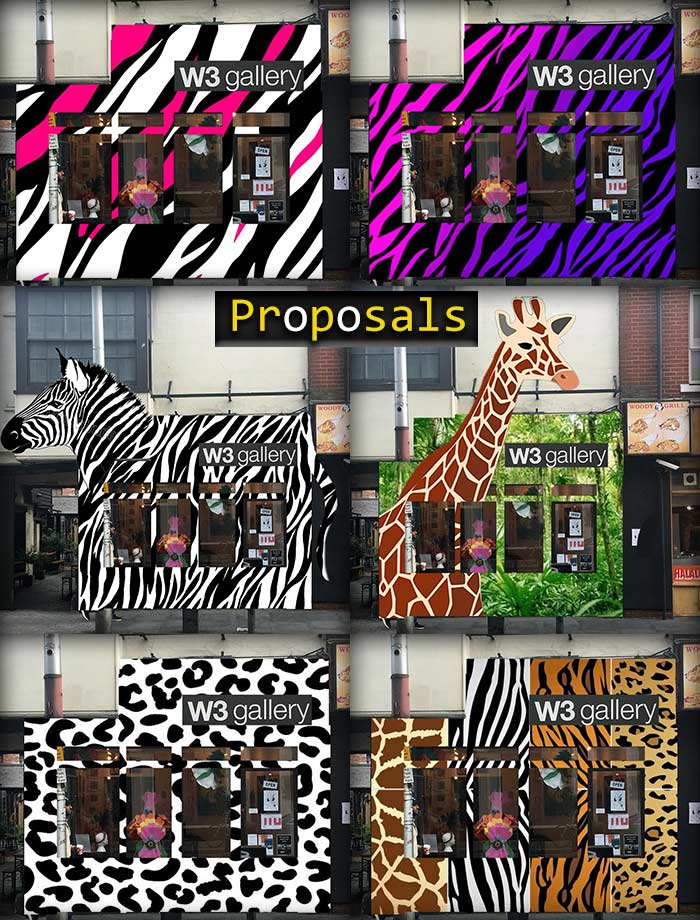 As always i prepared a series of digital proposals for the client to choose from. I took a photo of how the gallery looked before the graffiti and super imposed designs onto the areas which were defined for painting. Finally we settled on the idea of a giraffe in the jungle. One of the reasons for painting the gallery facade in the first place was to make the building stand out, the previous dark colours made the gallery easy to blend in to the background and be passed without noticing. The selected design was good because it contained a number of bright colours and the height of the giraffe graffiti meant it would loom over other nearby buildings. The height of the piece is roughly 6m (it's slightly higher than a double deck bus!)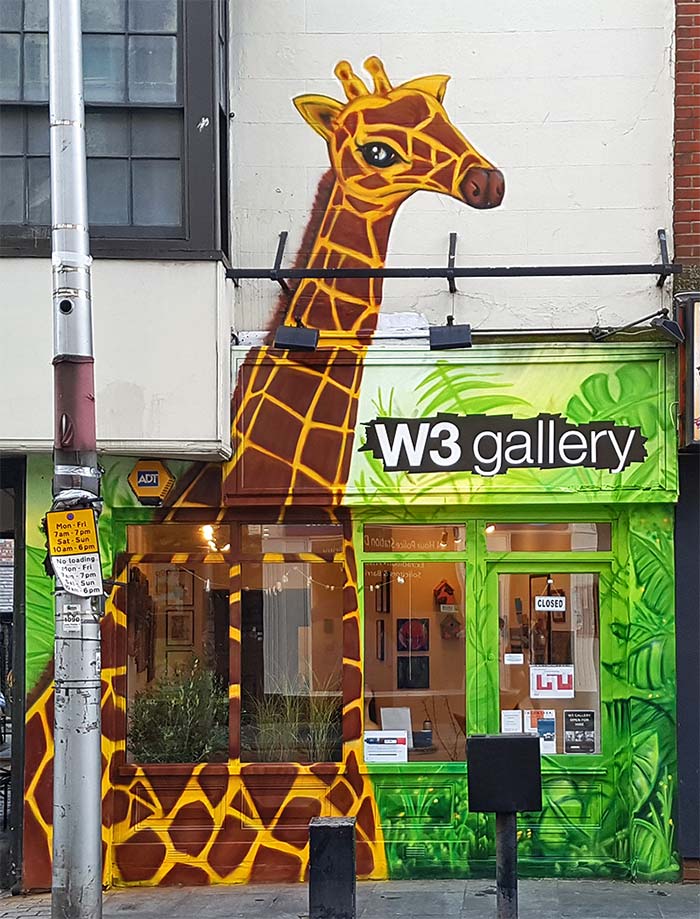 Anyway, enough about the mural, thank you to Artification for supporting the project and for the W3 Art Gallery selecting me to paint the facade. To find out more about the organisations please click the links in the previous sentence.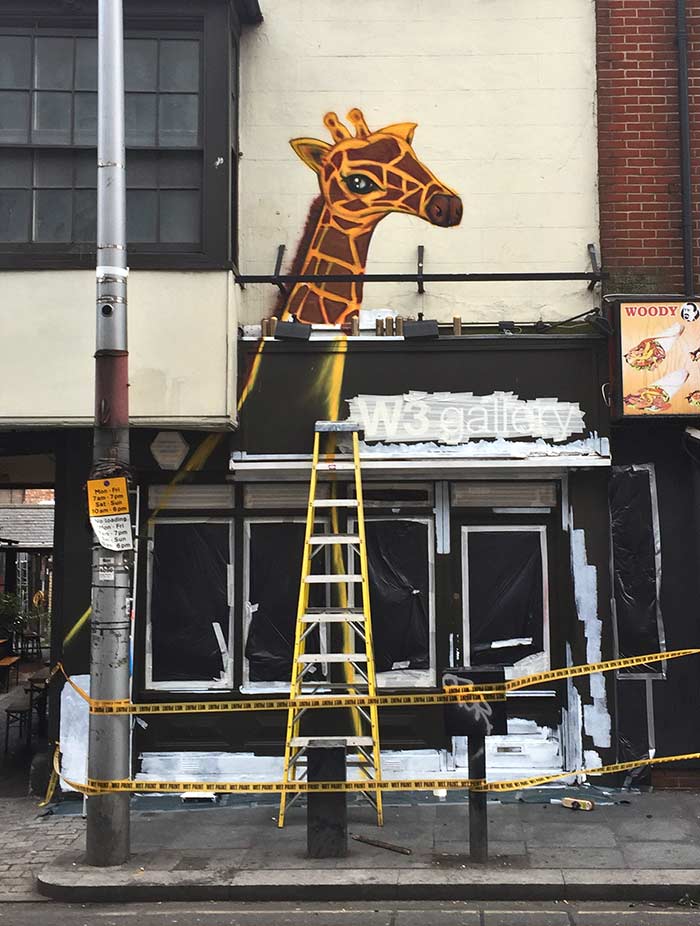 Above shows the initial stages of the piece which include masking windows and other areas such as alarm systems and applying primer paint for the wooden and very destroyed areas of the facade.